Homeopathy for Covid 19 – Remedies and Effectiveness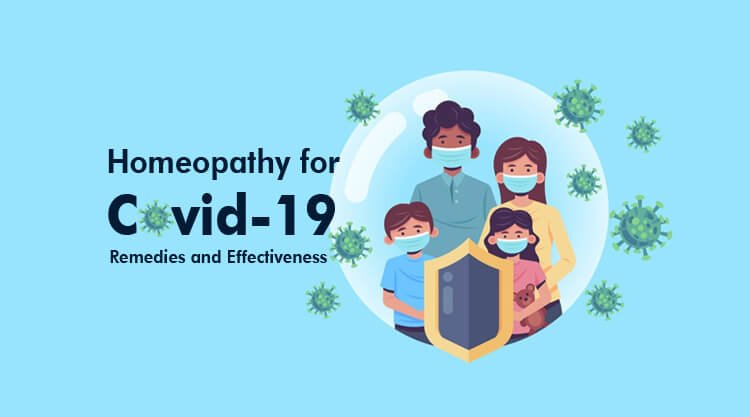 Ever since Covid 19 shook the world and resulted in widespread lockdowns globally, researchers and doctors have tried to find a cure. As the search intensified, scientists began experimenting with different drugs and medicines to find a solution. Homeopathy, which has been proven effective in treating cold and cough, was also used to find a solution. Although results have varied and doctors have been divided in its efficacy,
Homeopathy for Covid 19 has seen a lot of success in treating this condition.
History of Homeopathy In Treating Epidemics
Researchers have so much faith in the efficacy of homeopathy due to its long history of effectively treating epidemics. Some of the recorded instances include:
1918 Influenza Pandemic
Typhus Fever of 1813
Cholera
Diphtheria
As per reports, mortality rates of patients treated through homeopathic remedies were much lower than traditional treatment. So, before delving into details about how effective homeopathic remedies for Covid 19 are, let's look at a few symptoms of this disease.
Recommended reading: Homeopathy In Treating Blood Infection
Symptoms of Covid-19
According to CDC, the symptoms of Covid-19 vary from person to person, but specific symptoms are more or less seen in all patients. These include:
Dry Cough
Severe Headache
Loss of taste or smell
Sore throat
Fatigue and Weakness
Difficulty breathing or shortness of breath.
Runny rose or congestion in chest
Body aches and muscle pain
Fever with chills
Vomiting
Diarrhea
Homeopathy and Covid
As we have mentioned before, homeopathy has been used in the effective treatment of flu-like symptoms. Since covid closely resembles, doctors have channeled their energy into developing homeopathic medicine for coronavirus. That said, although mild symptoms can be treated through homeopathy effectively, consulting a medical professional is highly recommended for treating more severe cases.
Recommended reading: Homeopathic Treatment For Arthritis
You must take precautions if you experience any of the symptoms mentioned above. These include:
Isolating yourself and not coming in contact with your family members
Do not step out of the house
Consult a medical professional if symptoms worsen
Do not self-medicate.
CoronaVirus Prevention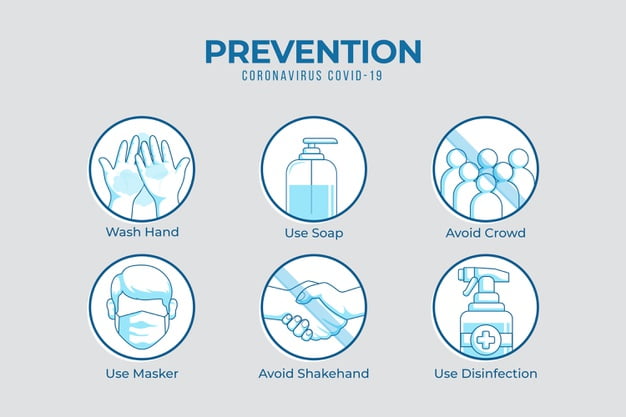 Recommended reading: CCRH- Revised Guidelines for Homeopathy Practitioners for Home Isolated COVID 19 patient
How Homeopathy Is Effective In Treating Covid-19?
Homeopathy medicines act as immunity boosters for people of all age groups – from the elderly to kids. It can also treat post-covid weakness. Homeopathy for Covid 19 can be a part of your approach to deal with the virus. Here's how:
Helps in the development of natural defenses against microbes and other disease-causing organisms.
It helps strengthen the immunity system and its response to foreign substances in the body
Can be highly preventive and reduce the impact of the virus on your body
Homeopathy for Covid 19 is also curative. Mild to moderate symptoms can easily be treated at home through homeopathy.
Reduces chances of recurrence
Provide adequate post-covid care by strengthening the body and immune system.
It also helps treat anxiety and depression associated with the disease and its physical, emotional, and economic impact.
Recommended reading: High blood pressure treatment in Homeopathy
Necessary Precautions For Covid
Although there is no set cure for covid, there are certain precautions you can take that reduces your chances of being infected or spreading the virus. These have been listed below:
Clean your hands regularly, using an alcohol-based sanitizer.
Wash your hands with simple soap and water. Do this, especially when you enter your house after being in a public place.
Avoid touching your nose, eyes, or mouth.
Maintain 3 to 6 feet of distance between persons. If possible, maintain this distance even in public places.
Wear a mask at all times when you step out. Ensure that you wear a proper medical-grade mask and wear it properly.
Cover your nose and mouth while sneezing. Always sneeze into the bend of your elbow or use a tissue to cover your mouth.
Seek medical attention in case of fever and dry cough.
To ensure effective results, consult a reputed homeopathic doctor who will prescribe homeopathic remedies to help build your immunity against Covid-19. When it comes to homeopathy for Covid 19, scientists and researchers have complete faith in its effectiveness. The best part is there are no side effects or long-term damage that many other medications may cause.