Smoking – 3 Best homeopathic medicines that facilitate with tobacco extraction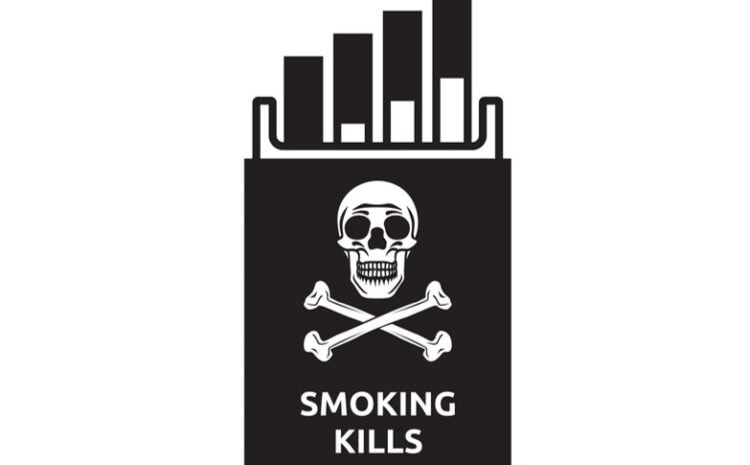 Smoking is one of the most common forms of recreational drug use.  The act of inhaling and exhaling the fumes of burning plant material. A variety of plant materials are smoked, including marijuana and hashish, but the act is most commonly associated with tobacco as smoked in a cigarette, cigar, or pipe.
Tobacco contains nicotine, an alkaloid that is addictive and can have both stimulating and tranquilizing psychoactive effects.
How does smoking affect your body?
Tobacco use harms every organ in your body. Smoking tobacco introduces not only nicotine but also more than 5,000 chemicals, including numerous carcinogens (cancer-causing chemicals), into your lungs, blood and organs. The damage caused by smoking can shorten your lifespan significantly.
Pregnant women who smoke put their unborn babies at risk, too. Possible effects on pregnancy include:
Ectopic pregnancy, a life-threatening condition when the embryo implants outside the uterus.
Miscarriages.
Stillbirths.
Birth defects, such as cleft palate.
Low birth weight.
Conditions may be caused or worsened by smoking:
In addition to its known cancer risks, smoking causes many other chronic (long-term) health problems that need ongoing care. Specific smoking-related problems that need treatment include:
Decreased HDL (good) cholesterol and increased blood pressure (increasing risks for heart attack and stroke).
Erectile dysfunction.
Lower oxygen to the heart and other tissues in the body (increasing risks for coronary artery disease, peripheral artery disease, and diabetes).
More frequent routine illnesses like colds, especially in children living with smokers.
Poorer lung function (ability to get enough oxygen) leading to COPD, asthma, bronchitis, or emphysema.
Is homeopathy effective for smoking?
Homeopathy fixes emotional triggers and work at the safest and the deepest levels to help quitting smoking.
What are the best homeopathic medicines for smoking?
These are the 3 best homeopathic medicines that facilitate with tobacco extraction.
Homeopathic medicine
Symptoms
Better
Worse
Caladium
Headaches following smoking. Belching
After sleeping
Warm air
Nux vom
Stress of modern life, irritability, digestive disturbances. Sleep problems
Rest
Touch and if other
ailments present.
Mental exertion
Staphisagria
Headache with yawning, craving for tobacco. Nausea, diarrhoea
Rest
After emotional upset
Disclaimer
None of the medicines mentioned including services, at homeoclinicbydrnanda.com should be used with clearance from your physician or healthcare provider. We do not claim to cure any disease which is considered 'incurable' on the basis of scientific facts by modern medicine. The website's content is not a substitute for direct, personal, professional medical care and diagnosis.